Recreation Center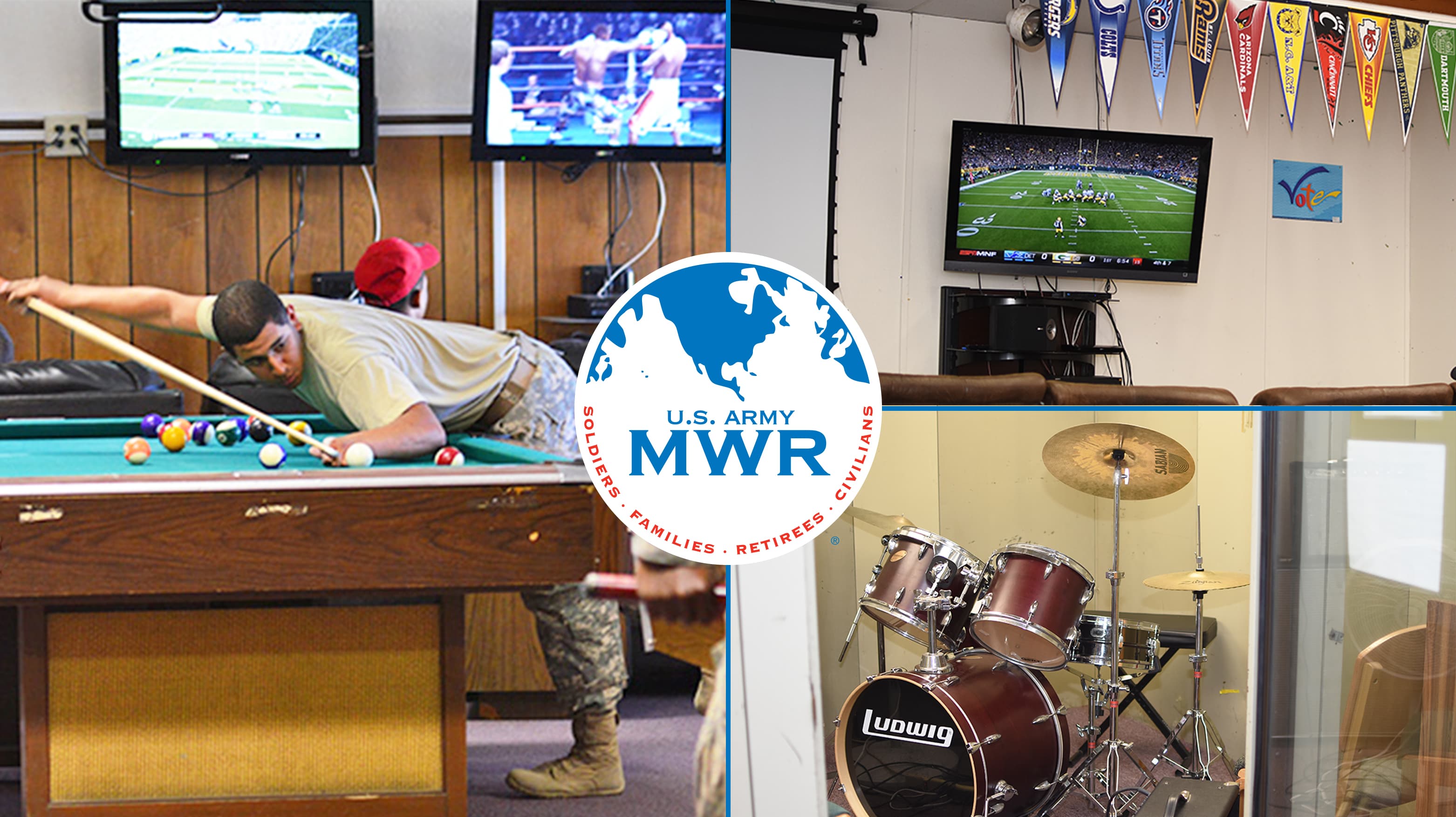 The Recreation Center is a great place for Soldiers to relax and unwind. We offer a variety of activities and programs, plus a snack bar with a light menu.
Free events include televised sporting events, monthly pool tournaments and monthly video game challenges.
Activities include:
Music room with guitars, drums, keyboard, and piano
Games on XBOX 360 and PS3
Onsite movies for rent and televisions
NFL Ticket (during football season)
Fort Hunter Liggett Infantry Rd. BLDG 287 Jolon, California 93928 United States
+1 (831)386-2406
| | |
| --- | --- |
| Monday | 11:00am-7:00pm |
| Tuesday | 11:00am-7:00pm |
| Wednesday | 11:00am-7:00pm |
| Thursday | 11:00am-7:00pm |
| Friday | 11:00am-7:00pm |
| Saturday | 1:00pm-7:00pm |
| Sunday | 1:00pm-7:00pm |
Email Us
Programs using this location:
Teen Center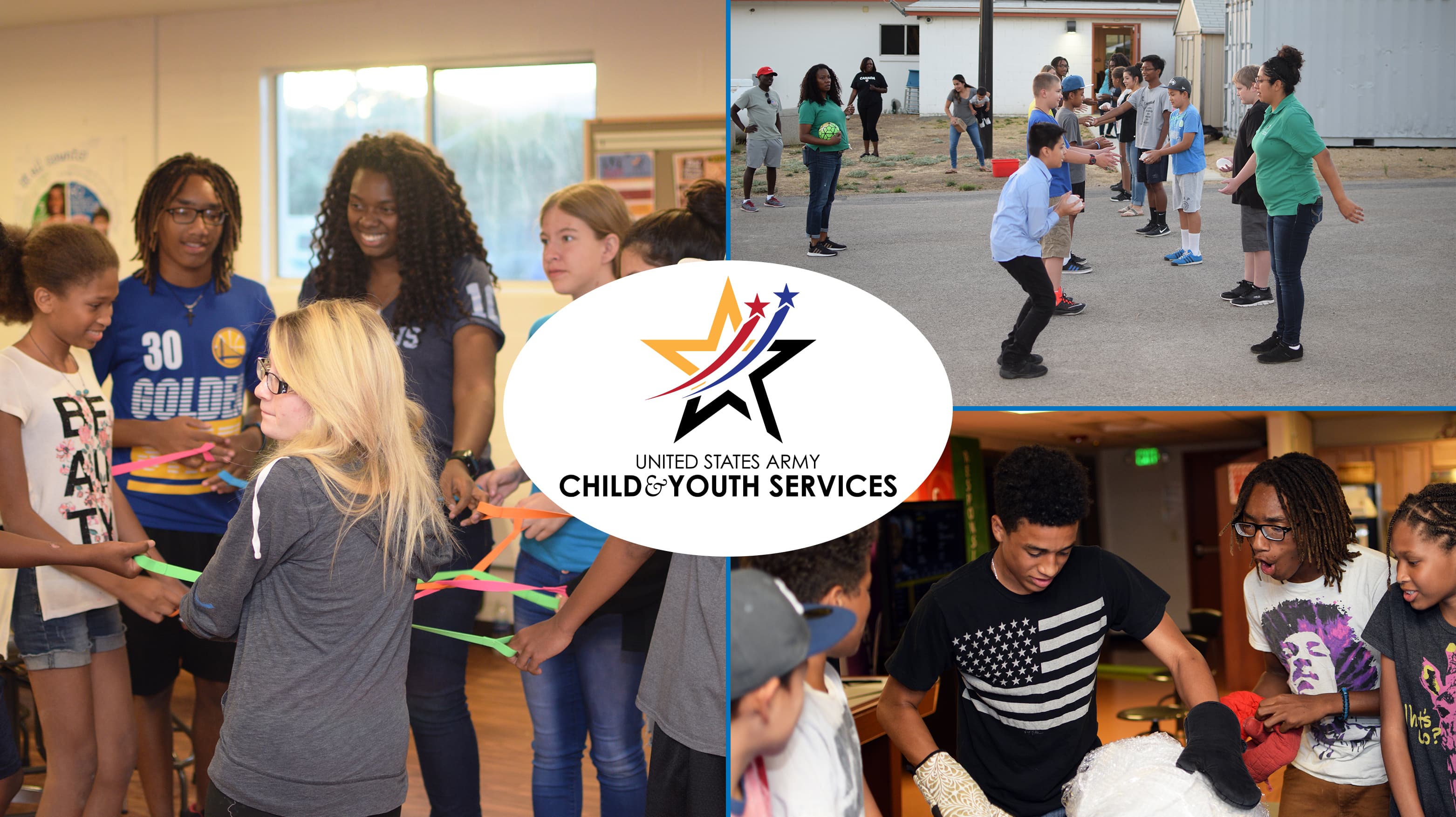 Fort Hunter Liggett's Middle School & Teens Program (MST)
Provides youth in grades 6-12, a wide array of activities that take place in the homework/technology lab, art room and game area. All activities and programs are designed to strengthen self-esteem, enhance creativity, and overall have fun in a safe environment.
Our program also highlights and expands on youth's skills, achievements, community service and sense of responsibility, while providing youth with a sense of belonging and inclusion in their youth center, family, and community.
CYS & Teen center will be closed due to the planned 48 Hour Water Outage on 06 - 07 September 2022
Bldg. 177 Friendship Lane Jolon 93928 United States
+1 (831) 386-3232
| | |
| --- | --- |
| Monday | Closed |
| Tuesday | 3:00pm-6:00pm |
| Wednesday | 3:00pm-6:00pm |
| Thursday | 3:00pm-6:00pm |
| Friday | 3:00pm-6:00pm |
| Saturday | Closed |
| Sunday | Closed |
Email Us
Programs using this location:
Unit Funds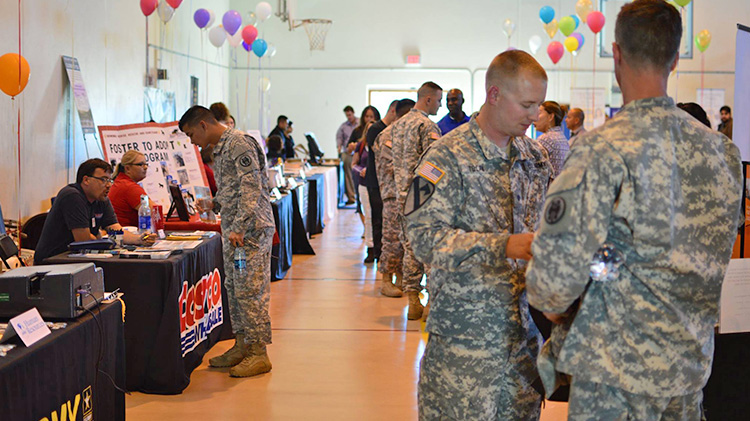 Unit Funds are available to Reserve Training Units, "BOG," assigned to Fort Hunter Liggett for training. Funding is provided in the amount of $1 per service member over a 30-day period. A memo which outlines the requirements is available for viewing and download.
Units that are assigned to Fort Hunter Liggett, and have available funding from their headquarters, may contact us to arrange for functions at any of our facilities. Coordination will then be made with the Financial Manager to process transfer of funds to Fort Hunter Liggett using our assigned "CAGE Code."
Requests for unit fund
1. Memorandum requesting funds signed by the Unit Fund Appointed Fund Custodian


2. Current fund custodian appointment memo signed by the Unit Commander

3. A copy of unit orders sending the unit to annual training (AT)

4. Roster with name of the Soldiers.
The request form must include the name and telephone number of the point of contact
Allow at least Three working days for the request to be processed
Funds will be used for the collective benefit of all members during MWR recreational activities. Funds are available for training periods less than 30 days
Records of expenditures will be maintained by the unit and original receipt provided to MWR
Only the unit fund custodian can pick up payments. Signature and Identification (ID) is required for payment
Pursuant to AR 215-1, Chapter 6-Article B-1: "Separate unit funds may be established, managed, and administered at the unit level for Isolated and deployed Active Army Units (to include RC units when activated for 30 or more days) and full-time support (FTS) RC personnel physically located at such a distance from the nearest military installation that requiring the use of garrison MWR facilities by Soldiers assigned at attached to the unit would be unreasonable or impractical."
This office requires the submission of receipts to support the distribution of dividend funds at this installation.
Fort Hunter Liggett Bldg. 238 Jolon 93928
+1 (831)386-2560
| | |
| --- | --- |
| Monday | 8:00am-4:00pm |
| Tuesday | 8:00am-4:00pm |
| Wednesday | 8:00am-4:00pm |
| Thursday | 8:00am-4:00pm |
| Friday | 8:00am-4:00pm |
| Saturday | Closed |
| Sunday | Closed |
Email Us
Programs using this location: