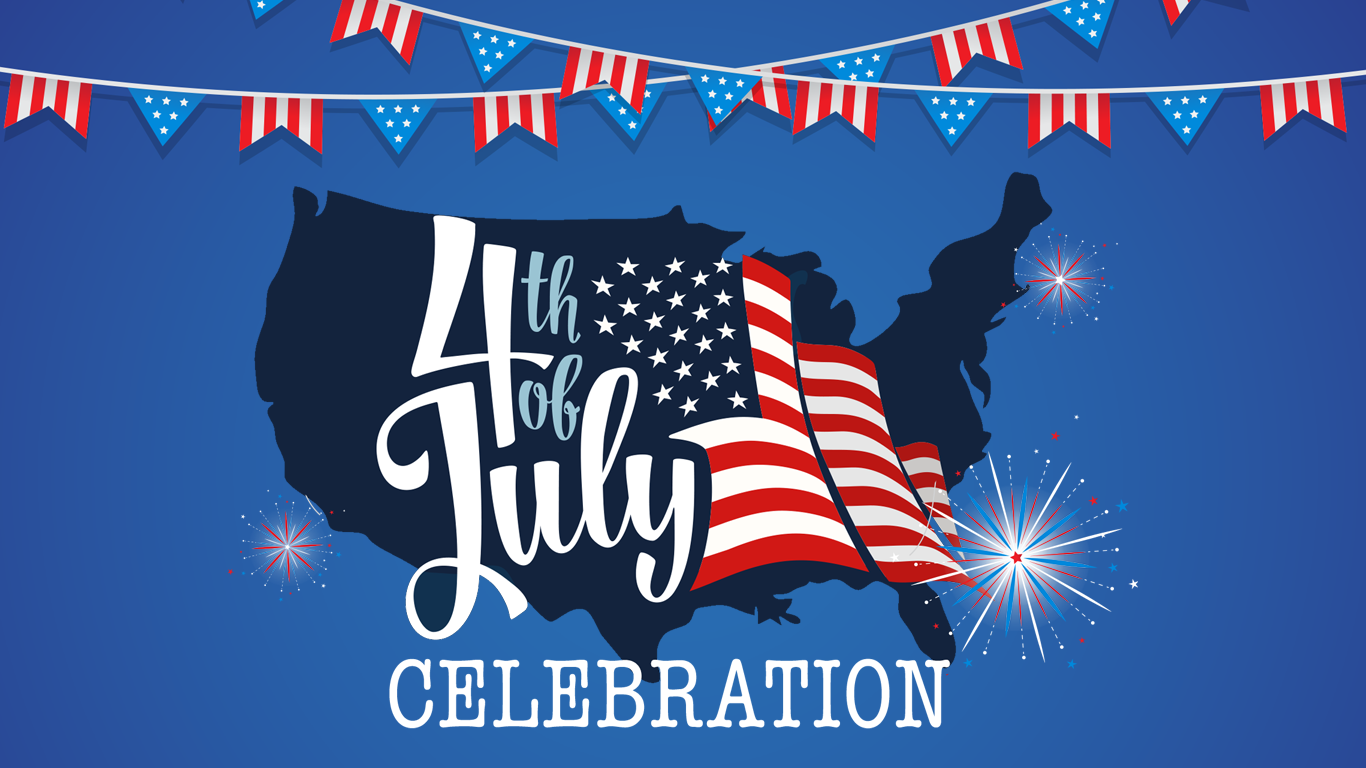 Date: Jul 4 2020, 5:30 p.m. - 9:30 p.m.
Sponsorship & Advertising - Fort Hunter Liggett Bldg. 291 Jolon 93928 Google Map
Family and MWR will be hosting a 4th of July celebration! Celebrations will begin will a Virtual 5K Run that you can complete any time you want during the day. Take a photo of yourself completing your run and use hashtag #FHL4THOFJULY5K and you will be eligible for some cool swag.
Afterwards, join us at the Historic Hacienda from 5:30pm - 9:30pm for the main celebration. The event will include carnival style games, chances to win prizes, complimentary snacks, music, food, refreshments and alcoholic beverages available for purchase and a fireworks show @ 9:30pm.
There will also be a secure area in front of the Hacienda and Fire Department where participants can bring and light their own fireworks. Please note that participants can only bring non-shooting fountain style fireworks. Anything that shoots into the sky is prohibited. Only adults over 18 years of age will be allowed to light the fireworks and they must wear proper safety equipment (eye protection and gloves).
The USAG Fort Hunter Liggett Installation Safety Office and the Directorate of Emergency Services reserve the right to remove, confiscate and/or destroy any fireworks deemed hazardous to participants and the community. For the safety of the community, parking will be available at the PX and no vehicles will be allowed at the event area. The games will be located behind the Hacienda and fireworks will be lit in a secure barricaded area between the Hacienda and the Fire Department.
Event is open to all military, their family members, retirees, veterans and DoD Civilians. CDC Social Distancing Guidelines will apply and participants are required to wear face covering. Temperature checks will be performed during event entry. For more information, please contact marketing@fhlfmwr.com.
Event is proudly sponsored by:
IHG Army Hotels
USAA
King City Quality Inn.
*Paid sponsorship, No U.S. Army or Federal endorsement is implied.
Cost
Attendance is free. Food, beverages and refreshments available for purchase.