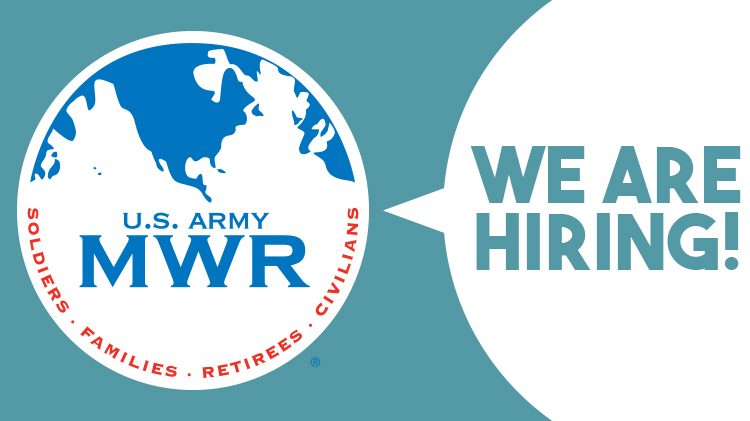 We are looking for the best and brightest to join the Family and MWR team! The Morale, Welfare and Recreation (MWR) mission is to create and maintain "FIRST CHOICE" MWR products and services for America's Army, essential to a ready, self-reliant force.
Fort Hunter Liggett is the largest installation in the Army Reserve, with more than 165,000 acres of encroached mountains, valleys, rivers, plains, forests; providing ideal maneuver areas to meet today's training requirements. Fort Hunter Liggett's ranges, training areas, and facilities support year round joint multi component and inter agency training.
Current opportunities available:
1) Child and Youth Program Assistant CY-01/02
Duties:
Helps establish a program environment that promotes positive child and youth interactions with other children, youth, and adults. Helps prepare, arrange, and maintain indoor and outdoor activity areas and materials to accommodate daily schedule. Interacts with children and youth using approved child guidance and youth development techniques. Supervises children and youth during daily schedule of indoor and outdoor activities, on field trip outings and special events. Promotes and models safety, fitness, and health and nutrition practices. Assists in maintaining program participation data and completing required daily reports.
Duties:
Issues tools, equipment and games to customers. Checks identification, collects fees, and completed appropriate documentation. Receives returned items, inspects for damage. Checks inventory.
Duties:
Performs duties under the general direction of the CYS Coordinator. Serves as a CYS Facility Director with responsibility for the operation of an assigned CYS facility-based program in accordance with (IAW) all applicable regulations and standards. Provides program oversight and accountability for the performance of staff and the safety and wellbeing of children and youth IAW DoD, Army and local policies and standards. Monitors and analyzes adult/participant ratio sheets to ensure proper staffing policies are enforced. Established work schedules to meet ratio and group size requirements. Ensures children/youth are appropriately supervised at all time.

Serves as a member of the Installation Child and Youth Evaluation Team. Implements and monitors DA policies. Develops operational procedures to anticipate installation needs. Recruits and hires qualified personnel. Provides appropriate staff professional recognition and/or disciplinary actions. Supports and budgets for staff annual training requirements. Develops, manages and conducts a written analysis of budget variances and provides to CYS Coordinator for CYS budget. Oversees food service program. Ensures nutritionally balanced meals and/or snacks are provided.

Establishes and maintains an active program of parental involvement, providing parent education opportunities and encouraging parent observation and participation. Designs, administers and conducts the Foundation, Annual/On-Going training requirements based on course outlines. Will also hold collateral duties as a CYS Training Specialist.
Additional information:
All job applications must be completed at www.usajobs.gov. Please click on the title of each position to go to the job posting website. If you need assistance or have any questions with the application process please contact our Human Resource office at (608)388-3773.