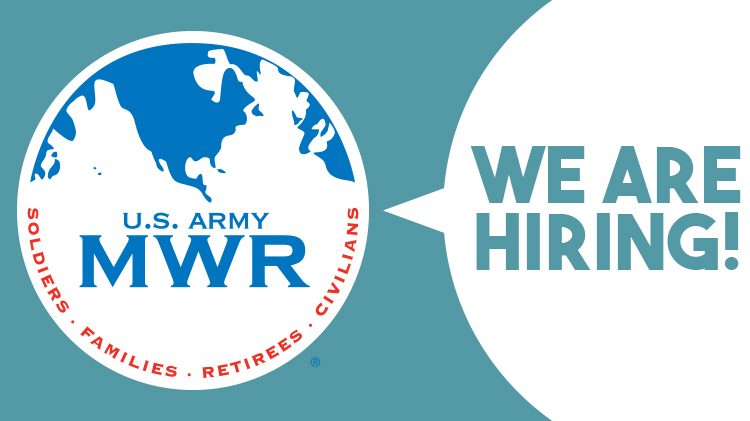 We are looking for the best and brightest to join the Family and MWR team! The Morale, Welfare and Recreation (MWR) mission is to create and maintain "FIRST CHOICE" MWR products and services for America's Army, essential to a ready, self-reliant force.
Fort Hunter Liggett is the largest installation in the Army Reserve, with more than 165,000 acres of encroached mountains, valleys, rivers, plains, forests; providing ideal maneuver areas to meet today's training requirements. Fort Hunter Liggett's ranges, training areas, and facilities support year round joint multi component and inter agency training.
Current opportunities available:
1) Support Services Specialist NF-03 - Salary $32,640 to $40,000 per year
Duties:
Maintains, manages and administers the support (i.e., supply, warehouse, property book, security, maintenance) functions in support of a small NAFI or MWR program.
Assures that accountability is maintained and recorded in accordance with appropriate regulatory guidelines.
Establishes and/or adheres to established internal control guidelines.
Supervises and directs the maintenance, repair and refurbishment of equipment and supplies.
Develops and maintains positive and productive working relationships with key command staff elements, MWR Specialists and supporting organizations.
Responsible for Surprise Cash count, Month End Inventory, Fixed Asset Inventory (APF and NAF) at all assigned locations (FHL and PRFTA).
Communicates MWR program promotions and advertisement to the Installation population through flyers, posters, bulletin boards, calendars, e-mails, announcements and other media.
Operates digital camera; documents participation and features in events, ceremonies, etc. to be used by Marketing for electronic and print publicity.
Produces color and black and white print materials in a variety of formats such as programs, brochures, flyers, posters, banners, booklets, table tents, etc.
Traveling to Parks RFTA once a month is required.
2) Child and Youth Program Assistant (CY-01/02) - Salary $14.90 to $22.44 per hour
Duties:
Helps establish a program environment that promotes positive child and youth interactions with other children, youth, and adults. Helps prepare, arrange, and maintain indoor and outdoor activity areas and materials to accommodate daily schedule. Interacts with children and youth using approved child guidance and youth development techniques. Supervises children and youth during daily schedule of indoor and outdoor activities, on field trip outings and special events. Promotes and models safety, fitness, and health and nutrition practices. Assists in maintaining program participation data and completing required daily reports.
3) Custodial Worker NA-01 - Salary $15 to $17.51 per hour
Duties:
Cleans rooms, corridors, stairways, and common areas.
Sweeps, mops, dusts, waxes, vacuums, scrubs, strips and polishes furniture and fixtures.
Makes beds and changes linen.
Cleans, disinfects and deodorizes bathroom and toilet facilities.
Provides and replenishes toiletries and room condiments.
Additional information:
All job applications must be completed at www.usajobs.gov. Please click on the title of each position to go to the job posting website. If you need assistance or have any questions with the application process please contact our Human Resource office at (608) 388-3773.