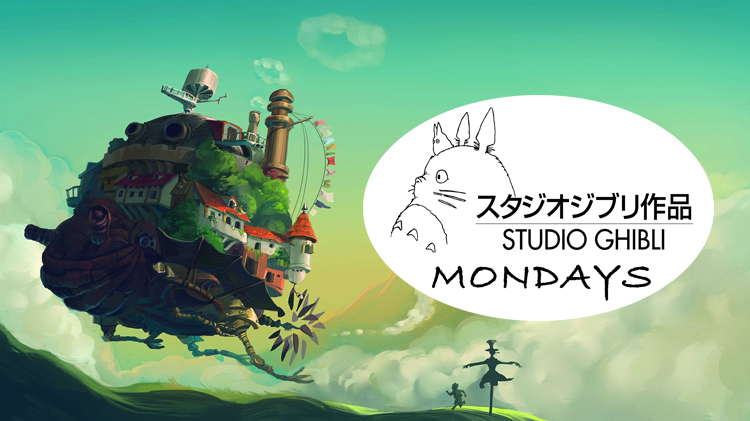 Note: This event has already passed.
Date: Aug 13 2018, 1 p.m.
Cybrary - Fort Hunter Liggett Bldg. 291 Jolon 93928 Google Map
The Cybrary Bldg. 291 cordially invites you to our Anime Movie Mondays. During the month of Agust we will be showing a classic anime movie from Studio Ghibli each Monday. We encourage participants to dress up as their favorite anime characters!
Spirited Away - August 6 (Rated PG)
Chihiro and her parents are moving to a small Japanese town in the countryside, much to Chihiro's dismay. On the way to their new home, Chihiro's father makes a wrong turn and drives down a lonely one-lane road which dead-ends in front of a tunnel. Her parents decide to stop the car and explore the area. They go through the tunnel and find an abandoned amusement park on the other side, with its own little town. When her parents see a restaurant with great-smelling food but no staff, they decide to eat and pay later. However, Chihiro refuses to eat and decides to explore the theme park a bit more. She meets a boy named Haku who tells her that Chihiro and her parents are in danger, and they must leave immediately. She runs to the restaurant and finds that her parents have turned into pigs. In addition, the theme park turns out to be a town inhabited by demons, spirits, and evil gods. At the center of the town is a bathhouse where these creatures go to relax. The owner of the bathhouse.
The Secret World of Arrietty - August 13 (Rated G)
14-year-old Arrietty and the rest of the Clock family live in peaceful anonymity as they make their own home from items that they borrow from the house's human inhabitants. However, life changes for the Clocks when a human boy discovers Arrietty.
The Cat Returns - August 20 (Rated G)
A young girl rescues a mysterious cat from traffic and soon finds herself the unwelcome recipient of gifts and favors from the King of the Cats, who also wants her to marry his son, Prince Lune. With the assistance of a fat, grouchy real cat and a an elegant cat statuette come to life (both characters featured in Studio Ghibli's earlier anime "Whisper of the Heart"), the girl visits the Cat Kingdom and narrowly escapes again.
Howl's Moving Castle - August 27 (Rated PG)
A love story between an 18-year-old girl named Sophie, cursed by a witch into an old woman's body, and a magician named Howl. Under the curse, Sophie sets out to seek her fortune, which takes her to Howl's strange moving castle. In the castle, Sophie meets Howl's fire demon, named Karishifâ. Seeing that she is under a curse, the demon makes a deal with Sophie--if she breaks the contract he is under with Howl, then Karushifâ will lift the curse that Sophie is under, and she will return to her 18-year-old shape.
For more information, please call (831) 386-3587