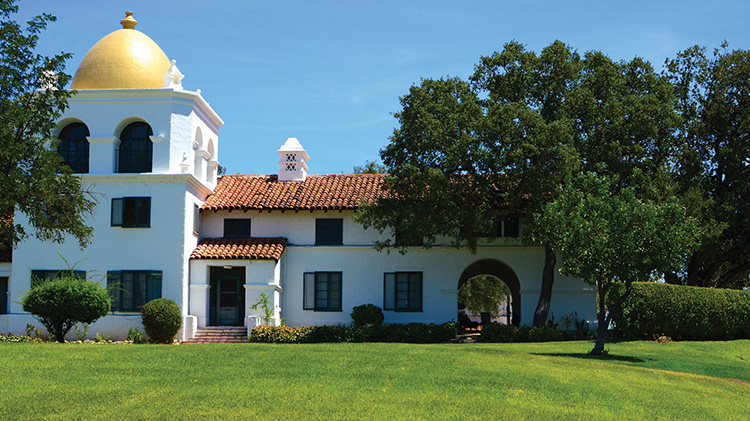 Daily Special at The Hacienda
Note: This event has already passed.
Date: Apr 23 2019, 11 a.m. - Jun 22 2019, 7 p.m.
Historic Hacienda - Fort Hunter Liggett Bldg. 101 Jolon 93928 Google Map
Daily Meal Specials at The Hacienda.
New Hours for the Hacienda Kitchen.
Sunday& Monday-Closed
Tuesday-Thursday 11:00-13:30
Friday-Saturday 11:00-1900
For more information or to place an order please call (831) 386-3086.
Chicken Strips(3)-$8.00
Chicken Wings(5)-$8.00

Hamburger-$8.00

Turkey Burger-$8.00

Black Bean Burger-$8.00

Chicken Breast Sandwich$8.00

Hot Dogs-$6.00

BLT Sandwich-$8.00

(All the above options include fries)

Garden Salad-$8.00
SIDES:
Basket of French Fries-$3.00
Basket of Onion Rings-$4.00

Side Salad $3.00

Bag of Chips-$0.75

Candy-$1.50 Bacon-$0.75 Cheese-$0.25
DRINKS:
Iced Tea, Lemonade-$1.00
Water$1.00

Can Soda-$1.00

Gatorade-$2.00
PIZZA MENU LARGE 16"
Cheese-$14.00
Pepperoni-$15.00

Hawaiian-$16.00

Meat Lovers-$17.00

Supreme-$18.00

Veggie Lovers-$16.00
FOR MORE INFORMATION OR TO ORDER, PLEASE CALL (831) 386-3068 or 2127.