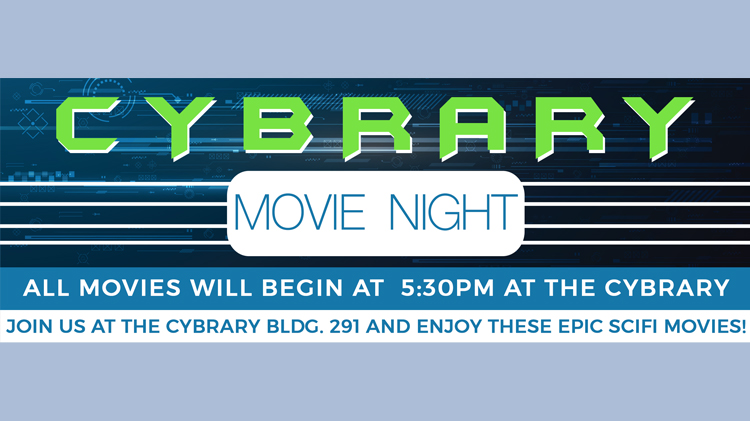 Date: Jan 23, 5:30 p.m.
Cybrary - Fort Hunter Liggett Bldg. 291 Jolon 93928 Google Map
January Movies:
Join us at the Cybrary Bldg. 291 and enjoy these epic Scifi Movies!
January 23rd: Ghost in the Shell (PG-13)
In the near future, Major Motoko Kusanagi (Scarlett Johansson) is the first of her kind: A human saved from a terrible terrorist attack, who is cyber-enhanced to be a perfect soldier devoted to stopping the world's most dangerous criminals. When terrorism reaches a new level that includes the ability to hack into people's minds and control them, Major Kusanagi is uniquely qualified to stop it. As she prepares to face a new enemy, Major Kusanagi discovers that she has been lied to: her life was not saved, it was stolen. She will stop at nothing to recover her past, find out who did this to her and stop them before they do it to others.
January 24th: Guardians of the Galaxy Vol. 2 (PG-13)
After saving Xandar from Ronan's wrath, the Guardians are now recognized as heroes. Now the team must help their leader Star Lord (Chris Pratt) uncover the truth behind his true heritage. Along the way, old foes turn to allies and betrayal is blooming. And the Guardians find that they are up against a devastating new menace who is out to rule the galaxy.
January 25th: Spiderman Homecoming (PG-13)
Thrilled by his experience with the Avengers, Peter returns home, where he lives with his Aunt May, under the watchful eye of his new mentor Tony Stark, Peter tries to fall back into his normal daily routine distracted by thoughts of proving himself to be more than just your friendly neighborhood Spider-Man but when the Vulture emerges as a new villain, everything that Peter holds most important will be threatened.
January 26th: Star Wars Rogue One (PG-13)
All looks lost for the Rebellion against the Empire as they learn of the existence of a new super weapon, the Death Star. Once a possible weakness in its construction is uncovered, the Rebel Alliance must set out on a desperate mission to steal the plans for the Death Star. The future of the entire galaxy now rests upon its success.
For more information, please call (831) 386-2719