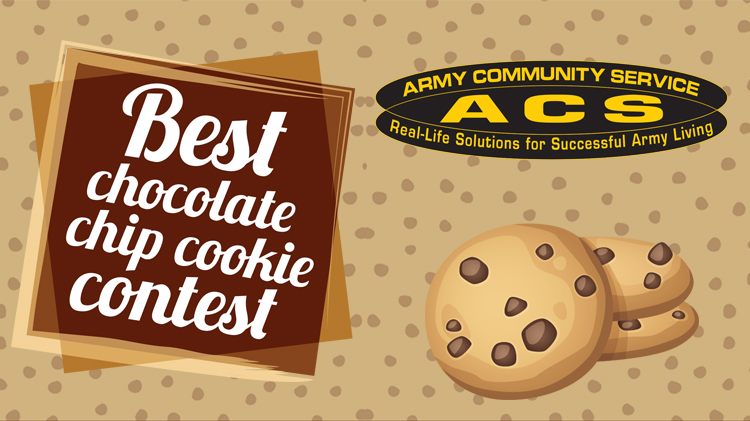 Best Chocolate Chip Cookie Contest
Date: Sep 28, 1:30 p.m. - 2:30 p.m.
Cybrary - Bldg. 291 Infantry Rd. Jolon, California 93928 United States Google Map
Join Army Community Service (ACS) this upcoming September 28 at the Cybrary bldg. 291 and find out who makes the best chocolate chip cookie in the Fort Hunter Liggett community.
Want to participate? Follow these steps and show you have what it takes to bake the best cookie!
1. Call acs to register before september 22, 2017.
2. bake at least half a dozen chocolate chips cookies.
3. bring them to the cybrary before 1:00pm on september 28, 2017.
4. command group will judge cookies.
There will be prizes for the top three best cookies! For more information or to register, please call ACS at (831) 386-2372.
Event proudly sponsored by:
USAA
*No U.S. Army Endorsement Implied
Registration Info
To registe for event please call ACS at (831) 386-2372.
Contact