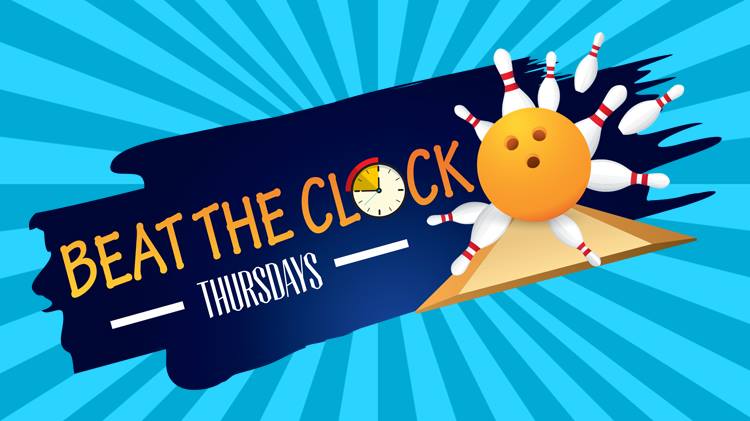 Beat the Clock Thursday's Bowling Special.
Date: Feb 20 2020, 11 a.m. - 9 p.m.
Liggett Lanes - Fort Hunter Liggett Bldg. 121 Jolon 93928 Google Map
Beat the Clock and join us at Liggett Lanes for our fun-packed bowling games.
The earlier you play the more you save!
Every Thursday at Liggett Lanes.

$1 Games 11:00a.m.-1:00p.m.
$1.50 Games 1:00p.m.-3:00p.m.
$2 Games 3:00p.m.-5:00p.m.
$2.50 Games 5:00p.m.-7:00p.m.
Regular Price Games 7:00p.m.-9:00p.m.

Shoe rental is $2.75 per person. For more information, please call (831) 386-2194. Offer not valid for groups of six or more.