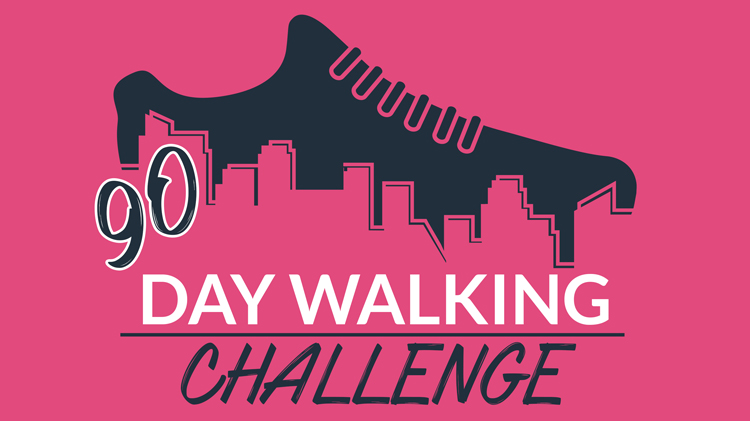 Date: Jan 1 2020, 12 a.m. - Mar 31 2020, 11:59 p.m.
DeAnza Sports & Fitness Center - Fort Hunter Liggett Bldg. 219 Jolon 93928 Google Map
The DeAnza Sports Center invites the Fort Hunter Liggett Community to participate in the 90 Day Walking Challenge. The intent is to encourage all participants to make simple exercise part of their daily routine. Awards will be presented to all participants that complete the entire challenge.
To register for event or to find out more information about the challenge and milestones, Please call (831) 320-8796.
RULES and opportunities to gain more steps.
Register at the DeAnza Sports Center. Sports Center will help you record your walking mileage. Don't know how far you walked. That's ok. Every 16 minutes that you walk is equal to 1 mile. The goal is to challenge yourself. Everyone is at a different fitness level is encouraged to get with Sports Center staff to establish personal goals. Meet your goals and we will make sure you get recognized and rewarded. Take advantage of the Special days marked on the calendar to give yourself a boost.
Special Bonuses & Challenges:
Signing Bonus Jan 1st - Pre register for the walking challenge and get 5 Bonus Miles to be added to your total
MLK Power Up Jan 20th – A holiday special. All miles are counted double.
Resolution Devotion Jan 31st– walk and record milage every day in January and DFMWR will provide you with a free gift.
Go Red Special Feb 7th- Participate in the Go Red For Women Walk and we will add 5 bonus miles to your total
Midpoint Checkup Feb 13th– Halfway through the challenge. Fitness Staff available all day to help you make workout plans/ assist with schedule / offer motivation. Reassess your goals and set yourself up for success
Friend Bonus Feb 14th– Take your Valentine on a hike or a walk. The Sports Center will count their mileage into your total
Spring Ahead March 1st – The weather is getting nicer and the flowers will be coming out. Take advantage by hiking one of the many local trails. Any mileage you record on this day will count double.
St Patrick's Day March 14th– Go Green with St Patty's day. Wear green and walk on the track today and you will receive a free sweat towel
Last Chance March 24th – 1 week left. Got to finish strong. Anyone who walks and records their totals before noon will be rewarded with 3 bonus miles. Walking in the morning has been shown to boost energy and enhance your daily productivity.
Coyote Strong March 31st –Congratulations on your achievement. You should be proud of yourself. Meet at the track for a final walk and share your success with others who partook in the challenge. Being active and healthy is a choice you make every day. Continue to treat yourself right and enjoy the walking
Registration Info
To register for event or to find out more information about the challenge milestones, please call (831) 320-8796.
Contact